Podcast #19 – Scotland Loves Anime 2016 Special
November 5, 2016 · 0 comments
Anime Limited Podcast #19 – Scotland Loves Anime 2016 Special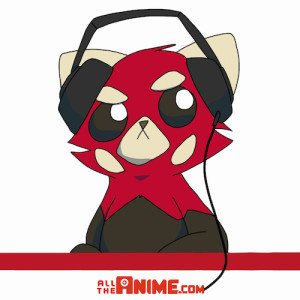 [Recorded on Sunday 23rd October 2016] Team Anime Limited is back with the annual Scotland Loves Anime special! As was the case with the festival last year,  this podcast discusses the films that were in competition at Scotland Loves Anime. This year the Jeremy, Keith and Andrew are joined by the chairman of the jury, Jonathan Clements, along with three of the judges: Miles from Crunchyroll, Eric from GKIDS and Anna from National Amusements, to discuss the films that were in competition: "Your Name", "Momotaro, Sacred Sailors", "Kingsglaive: Final Fantasy XV" and "A Silent Voice" in as spoiler-free terms as possible. Though as an advanced warning there may be some minor plot points discussed.
For more details on the Scotland Loves Anime Film Festival visit LovesAnimation.com
As always please note this podcast contains strong language and any views expressed by individuals in this podcast do not reflect those of Anime Limited.

(To download the podcast as an mp3, click on the arrow pointing down in the top right corner of the player above.)
Download and subscribe to the podcast through iTunes UK HERE.
Find our Souncloud page here: HERE.
There is also a Soundcloud app available on both iTunes and Google Play, so you download and listen to our podcast through there as well.
We look forward to hearing your thoughts.
Signing out~!
Jeremy
---
Past Podcasts episodes:
Episode #1 | Episode #2 | Episode #3 | Episode #4 | Podcast #5 | Podcast #6 | Podcast #7 | Podcast #8 | Podcast #9 |Episode #10 | Episode #11 | Podcast #12 | Episode #13 | Podcast #14 | Podcast #15 | Podcast #16 | Podcast #17 | Podacast #18