Podcast #20 – 8th Nov. 2016
November 8, 2016 · 0 comments
Anime Limited Podcast #20 – 8th November 2016 – "A Porcelain Cruise"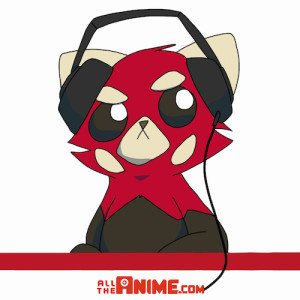 [Recorded on 7th November 2016] Jeremy, Andrew and Keith are back to bring you another quick update edition of the Podcast to bring you up to speed on Makoto Shinkai's '
Your Name
' being in UK cinemas this month, details on why the release date of our Outlaw Star Blu-ray has been brought forward, updates on our releases of
Fullmetal Alchemist Ultimate Edition
and
Mobile Suit Zeta Gundam
and where things stand with it and discussion on our plans for
Evangelion 1.11
(and possibly beyond) now that we be releasing a Limited Collector's Edition version of the first film.
As always please note this podcast contains strong language and any views expressed by individuals in this podcast do not reflect those of Anime Limited.

(To download the podcast as an mp3, click on the arrow pointing down in the top right corner of the player above.)
Download and subscribe to the podcast through iTunes UK HERE.
Find our Souncloud page here: HERE.
There is also a Soundcloud app available on both iTunes and Google Play, so you download and listen to our podcast through there as well.
We look forward to hearing your thoughts.
Signing out~!
Jeremy
---
Past Podcasts episodes:
Episode #1 | Episode #2 | Episode #3 | Episode #4 | Podcast #5 | Podcast #6 | Podcast #7 | Podcast #8 | Podcast #9 |Episode #10 | Episode #11 | Podcast #12 | Episode #13 | Podcast #14 | Podcast #15 | Podcast #16 | Podcast #17 | Podcast #18 | Podcast #19