Podcast #26 – 30th June 2017
June 30, 2017 · 0 comments
All The Anime Podcast #26 – Season 2, episode #4: "Legacy Booze "
[Recorded on 30th June 2017]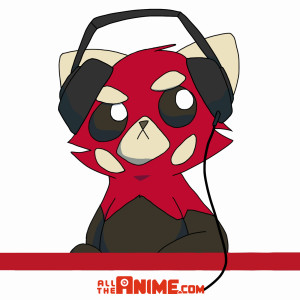 This week, Andrew and Jessica are on assignment at Anime Expo in the USA so you're stuck with Jeremy, Kerry, Keith and Kat to keep you entertained for about 90 minutes of chatter which, to be totally up front, has far less anime talk than usual.
Topics covered include, but are not limited to, bracing Keith's climate control settings in the van back from a convention, the perils of traveling in general, Kerry's adventures at the Edinburgh Film Festival, what show that was simulcast would we like to release if possible, thoughts on Embossments on packaging, our completely hypothetical pitches for an Ultimate Edition release and then to change things up a bit – as if it hasn't been different compared to the norm already – we introduce the random topic generator to proceedings!
Then, we conclude the show by bidding farewell to one of Team Anime Limited as they are moving on new ventures. (NOTE from Jeremy: Events from the evening before this podcast was recorded totally don't play into the overall feel of this episode… 😉  )
A fun podcast as always! We hope you enjoy listening to it and we'll be back next Friday with another episode for you!

(To download the podcast as an mp3, click on the arrow pointing down in the top right corner of the player above.)
Download and subscribe to the podcast through iTunes UK HERE.
Find our Souncloud page here: HERE.
There is also a Soundcloud app available on both iTunes and Google Play, so you download and listen to our podcast through there as well.
---
Past Podcasts episodes:
Season 1
Episode #1 | Episode #2 | Episode #3 | Episode #4 | Podcast #5 | Podcast #6 | Podcast #7 | Podcast #8 | Podcast #9 |Episode #10 | Episode #11 | Podcast #12 | Episode #13 | Podcast #14 | Podcast #15 | Podcast #16 | Podcast #17 | Podcast #18 | Podcast #19 | Podcast #20 | Podcast #21 | Podcast #22
Season 2 
Podcast #23 | Podcast #24 | Podcast #25
Signing out~!
Jeremy
Tagged with: