Podcast #25 – 23rd June 2017
June 23, 2017 · 0 comments
All The Anime Podcast #25 – Season 2, episode #3: "Storm C*** Castle "
[Recorded on 22nd June 2017]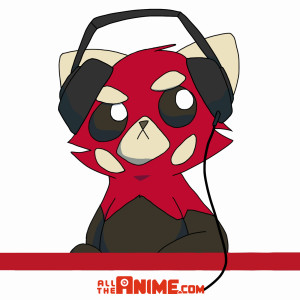 It's time for the next Anime Limited / AllTheAnime Podcast!
On this episode join Jeremy, Andrew Kerry, Keith and Jessica as they talk a variety of topics with (it's got to be said) some very NSFW language unintentionally involved. (You can thank Kerry for that.)
Topics covered (but not limited to) include the Viceland TV channel announcing it's anime block of programming and the reaction to said announcement, documentaries on Netflix that keep you awake at night, there's a new streaming service that launched "HIDIVE" so we have chinwag about that, what "authoring" a disc actually means or entails, favourite non-anime films we've seen this year, the price of manga (as in books, not the anime distributor) and more!
Plus to conclude the podcast we give some brief thoughts on the first episode of Sakura Quest – which you can watch at both Crunchyroll and FunimationNow.
A fun podcast as always! We hope you enjoy listening to it and we'll be back next Friday with another episode for you!
NOTE: As always please note this podcast contains strong language and any views expressed by individuals in this podcast do not reflect those of Anime Limited.

(To download the podcast as an mp3, click on the arrow pointing down in the top right corner of the player above.)
Download and subscribe to the podcast through iTunes UK HERE.
Find our Souncloud page here: HERE.
There is also a Soundcloud app available on both iTunes and Google Play, so you download and listen to our podcast through there as well.
---
Past Podcasts episodes:
Season 1
Episode #1 | Episode #2 | Episode #3 | Episode #4 | Podcast #5 | Podcast #6 | Podcast #7 | Podcast #8 | Podcast #9 |Episode #10 | Episode #11 | Podcast #12 | Episode #13 | Podcast #14 | Podcast #15 | Podcast #16 | Podcast #17 | Podcast #18 | Podcast #19 | Podcast #20 | Podcast #21 | Podcast #22
Season 2 
Podcast #23 | Podcast #24
Signing out~!
Jeremy
Tagged with: