Podcast #29 – 21st July 2017
July 21, 2017 · 0 comments
All The Anime Podcast #29 – Season 2, episode #7:
"De-liquorice"
[Recorded on 21st july 2017]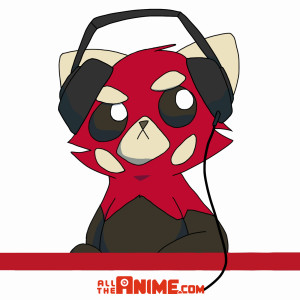 Today join Jeremy, Kat, Andrew and Keith for another fun time of discussion that this week includes perhaps more business talk than there has been in recent weeks as we discuss in detail our upcoming release schedule for titles coming out in August & September! As if that wasn't enough there's other random chatter including the possibility of a racing tournament in the office, a Kerry sighting, some talk about how things are shaping up for our home video releases of A Silent Voice and Your Name, and the random topic generator returns to bring you random delights such as talk on ice cream and convention stories.
A fun podcast as always! We hope you enjoy listening to it and we'll be back next Friday with another episode for you. We'll be putting out the call for questions on our social media channels early next week, so stay tuned!
NOTE: As always please note this podcast contains strong language and any views expressed by individuals in this podcast do not reflect those of Anime Limited.

(To download the podcast as an mp3, click on the arrow pointing down in the top right corner of the player above.)
Download and subscribe to the podcast through iTunes UK HERE.
Find our Souncloud page here: HERE.
There is also a Soundcloud app available on both iTunes and Google Play, so you download and listen to our podcast through there as well.
---
Past Podcasts episodes:
Season 1
Episode #1 | Episode #2 | Episode #3 | Episode #4 | Podcast #5 | Podcast #6 | Podcast #7 | Podcast #8 | Podcast #9 |Episode #10 | Episode #11 | Podcast #12 | Episode #13 | Podcast #14 | Podcast #15 | Podcast #16 | Podcast #17 | Podcast #18 | Podcast #19 | Podcast #20 | Podcast #21 | Podcast #22
Season 2 
Podcast #23 | Podcast #24 | Podcast #25 | Podcast #26 | Podcast #27 | Podcast #28
Signing out~!
Jeremy