Podcast #28 – 14th July 2017
July 14, 2017 · 0 comments
All The Anime Podcast #28 – Season 2, episode #6:
"Having a big morty"
[Recorded on 12th july 2017]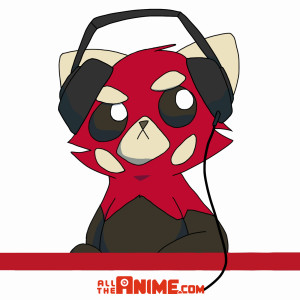 Today the whole crew (A-Squad are we like to refer to it) is back together as Andrew and Jessica have returned from their travels to join Jeremy, Kat and Keith back in the office studio to discuss a variety of topics and relating to anime and not!
Some of the topics discuss, but limited to, include Andrew & Jessica's experience/thoughts/feelings/notes on the Anime Expo event in Los Angeles and Japan Expo in Paris, memories of other events running alongside events we've exhibited at, did (former Anime Limited employee) Kerry watch High School of the Dead?, we find our which manga sells better in France than it does in Japan, A Silent Voice once again being available on digital platforms, all of Eureka Seven is on Netflix UK, the animation reveal of DOOMFIST in Overwatch and more! Plus there's talk on favourite anime opening and ending themes Rick & Morty and more thanks to the Random Topic Generator, featuring suggestions from us and your (the listeners) from the past few weeks.
A fun podcast as always! We hope you enjoy listening to it and we'll be back next Friday with another episode for you – and more than likely we'll be covering questions you've all been sending on that show.
NOTE: As always please note this podcast contains strong language and any views expressed by individuals in this podcast do not reflect those of Anime Limited.

(To download the podcast as an mp3, click on the arrow pointing down in the top right corner of the player above.)
Download and subscribe to the podcast through iTunes UK HERE.
Find our Souncloud page here: HERE.
There is also a Soundcloud app available on both iTunes and Google Play, so you download and listen to our podcast through there as well.
---
SHOW NOTES
---
Past Podcasts episodes:
Season 1
Episode #1 | Episode #2 | Episode #3 | Episode #4 | Podcast #5 | Podcast #6 | Podcast #7 | Podcast #8 | Podcast #9 |Episode #10 | Episode #11 | Podcast #12 | Episode #13 | Podcast #14 | Podcast #15 | Podcast #16 | Podcast #17 | Podcast #18 | Podcast #19 | Podcast #20 | Podcast #21 | Podcast #22
Season 2 
Podcast #23 | Podcast #24 | Podcast #25 | Podcast #26 | Podcast #27
Signing out~!
Jeremy