Podcast #31 – 4th August 2017
August 4, 2017 · 0 comments
All The Anime Podcast #31 – Season 2, episode #9:
"Seasonal Cheesings"
[Recorded on 3rd August 2017]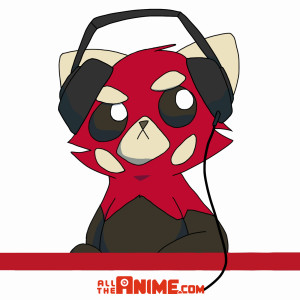 Welcome to another edition of the Anime Limited Podcast! Today you join Jeremy, Kat, Andrew, Jessica and Keith in progress of a discussion about an old Irn-Bru commercial before they get to talking about experiences from MCM Manchester Comic Con that include shenanigans involving a kebab.
We also touch on a variety of questions and topics submitted by you, the listeners, on the big news of the week involving both Sony and Funimation and that may/may not impact the UK. Plus home video releases of Netflix titles, Assassination Classroom, a possible Shinkai collection, Tench Muyo, the current anime season – including a description of of the series that has to be heard to be believed, leg room on flights and more!
A fun show as always and it's available for your listening pleasure now. We hope you enjoy listening to it and we'll be back next week with another episode.
NOTE: As always please note this podcast contains strong language and any views expressed by individuals in this podcast do not reflect those of Anime Limited.

(To download the podcast as an mp3, click on the arrow pointing down in the top right corner of the player above.)
Download and subscribe to the podcast through iTunes UK HERE.
Find our Souncloud page here: HERE.
There is also a Soundcloud app available on both iTunes and Google Play, so you download and listen to our podcast through there as well.
---
SHOW NOTES
– IRN-BRU Commercial we talk about at the start of the podcast
– The Anime News Network 'Answerman' Column referenced on the podcast, relating to the Sony/Funimation news
– MVM's release of Tenchi Muyo
---
Past Podcasts episodes:
Season 1
Episode #1 | Episode #2 | Episode #3 | Episode #4 | Podcast #5 | Podcast #6 | Podcast #7 | Podcast #8 | Podcast #9 |Episode #10 | Episode #11 | Podcast #12 | Episode #13 | Podcast #14 | Podcast #15 | Podcast #16 | Podcast #17 | Podcast #18 | Podcast #19 | Podcast #20 | Podcast #21 | Podcast #22
Season 2 
Podcast #23 | Podcast #24 | Podcast #25 | Podcast #26 | Podcast #27 | Podcast #28 | Podcast #29 | Podcast #30
Signing out~!
Jeremy