PODCAST #32 – 11TH AUGUST 2017
August 11, 2017 · 2 comments
All The Anime Podcast #32 – Season 2, episode #10:
"HER LEGACY LIVES ON!"
[Recorded on 4th August 2017]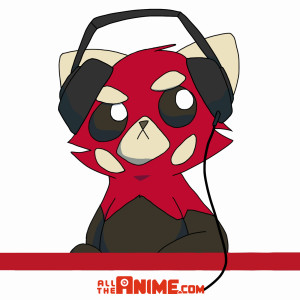 It's time for the next episode of our podcast to conclude your week, but it's a slightly different one then usual as this was recorded the day after our last episode and is all about your questions leftover from the last episode as well as topics from our Random Topic Generator. Featuring a mix of topics suggested from you listeners along with some our own too.
Subject covered in this episode include if the gap between mega shows and lesser shows in an anime season is widening or not – which ends being a pretty detailed discussion along with the possibility of releasing Anohana, Mushi-shi and Kino's Journey. Plus whether old shows that were on VHS but never made the jump to DVD/Blu-ray could be released, drinking a shot of alcohol from an anime themed ice sculpture, elevator pitches for anime shows and even the topic of if we (Team Anime Limited) weren't working in the anime industry what profession would we be in.
A fun show as always and it's available for your listening pleasure now. We hope you enjoy listening to it and we'll be back with a regular style episode next week.
NOTE: As always please note this podcast contains strong language and any views expressed by individuals in this podcast do not reflect those of Anime Limited.

(To download the podcast as an mp3, click on the arrow pointing down in the top right corner of the player above.)
Download and subscribe to the podcast through iTunes UK HERE.
Find our Souncloud page here: HERE.
There is also a Soundcloud app available on both iTunes and Google Play, so you download and listen to our podcast through there as well.
Past Podcasts episodes:
Season 1
Episode #1 | Episode #2 | Episode #3 | Episode #4 | Podcast #5 | Podcast #6 | Podcast #7 | Podcast #8 | Podcast #9 |Episode #10 | Episode #11 | Podcast #12 | Episode #13 | Podcast #14 | Podcast #15 | Podcast #16 | Podcast #17 | Podcast #18 | Podcast #19 | Podcast #20 | Podcast #21 | Podcast #22
Season 2 
Podcast #23 | Podcast #24 | Podcast #25 | Podcast #26 | Podcast #27 | Podcast #28 | Podcast #29 | Podcast #30 | Podcast #31
Signing out~!
Jeremy
2 comments
olof

August 15, 2017 5:10 pm

Joke's on you to think Black Clover will be the next huge hit. If anything, it's Boku no Hero Academia and One Punch Man/No Game no Life that were recent mega hits. Black clover has a very poor reputation as a manga, because it's straight up garbage, I find it funny to see you praise it, it's a straight up knock off of Fairy Tail and Naruto and it's worse than both. Pierrot also has a bad reputation because of filler and lack luster animation. Pierrot's recent attempts with Twin Star Exorcists and Eldlive failed as new and hot Shounen manga adaptation from Jump magazines. So don't raise your expectations too much about BC.

Matthew

August 16, 2017 2:20 pm

Boku no Hero Academia actually flopped in Japan for its 1st & 2nd season DVD and Blu Ray releases. The show was clearly made to sell the manga. No Game No Life actually just broke the break even point in terms of sales. Neither show was a mega hit.