Podcast #33 – 18th August 2017
August 18, 2017 · 0 comments
All The Anime Podcast #33 – Season 2, episode #11:
"Feed me pasta and tell me I'm pretty"
[Recorded on 17th August 2017]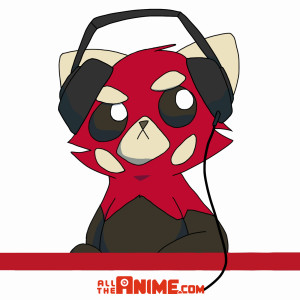 Today you you join a packed house in the office studio as Jeremy, Kat, Andrew, Keith and Jessica welcome the two latest members of Team Anime Limited, Lauren and Andy! 
In this episode we get to know them both by finding out in a series of quick fire questions what the first anime they saw was, their favourite anime growing up, favourite food, sport music and more! This leads to some fund discussion, some which you literally won't see coming! 
We also discuss what you can expect from us at Kitacon this weekend, and the random topic generator returns for two topics in particular to be discussed: our thought on a possible upcoming Judge Dredd TV series following on from the recent film and lines that deviated from in an English dub compared to the original Japanese version.
A nice fun 40 minutes or so of discussion to wrap-up your week. We'll be back next week with another episode (and depending how things on the road to Kitacon, Keith and Jeremy might have bonus episode before that to bring you.)
NOTE: As always please note this podcast contains strong language and any views expressed by individuals in this podcast do not reflect those of Anime Limited.

(To download the podcast as an mp3, click on the arrow pointing down in the top right corner of the player above.)
Download and subscribe to the podcast through iTunes UK HERE.
Find our Souncloud page here: HERE.
There is also a Soundcloud app available on both iTunes and Google Play, so you download and listen to our podcast through there as well.
Past Podcasts episodes:
Season 1
Episode #1 | Episode #2 | Episode #3 | Episode #4 | Podcast #5 | Podcast #6 | Podcast #7 | Podcast #8 | Podcast #9 |Episode #10 | Episode #11 | Podcast #12 | Episode #13 | Podcast #14 | Podcast #15 | Podcast #16 | Podcast #17 | Podcast #18 | Podcast #19 | Podcast #20 | Podcast #21 | Podcast #22
Season 2 
Podcast #23 | Podcast #24 | Podcast #25 | Podcast #26 | Podcast #27 | Podcast #28 | Podcast #29 | Podcast #30 | Podcast #31 | Podcast #32
Signing out~!
Jeremy