Podcast #34 – 25th August 2017
August 25, 2017 · 0 comments
All The Anime Podcast #34 – Season 2, episode #12:
"All The Feels" & "On the road with All The Anime"
[Recorded on 21st & 24th August 2017]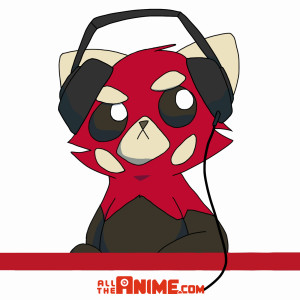 Today we bring a different show than normal as it's actually two episodes in one! This week we begin in the office studio as Jeremy, Kat, Andrew, Lauren, Andy and Keith discuss their experience of seeing Your Name in IMAX along with couple of random topics in the form dubbing anime in the UK and what should someone have for lunch!
Then (around the 31 minute 30 second mark) we travel back in time this past Monday (21st August) when Jeremy and Keith were in a van bound for Glasgow following them exhibiting at Kitacon to bring the first edition of On The Road With All The Anime. Very much just some post-Kitacon fun in a van talking all manner of subjects including how things went at Kitacon (both from a business perspective and the other panels/events we were involved in), plus a number of topics suggested by you, the listeners that result in discussion about Malaysian dubs of Dragon Ball Z films, digital releases of films, which anime character would we want to be on a long journey with, hypothetical ideas for Ultimate Edition releases and even what anime sound effect we feel would be suitable alternative to replace Big Ben's chimes.
It all works out at nearly an hour and half of fun chatter! Be on the lookout for us putting call for more questions and topics to be suggested next week.
NOTE: As always please note this podcast contains strong language and any views expressed by individuals in this podcast do not reflect those of Anime Limited.

(To download the podcast as an mp3, click on the arrow pointing down in the top right corner of the player above.)
Download and subscribe to the podcast through iTunes UK HERE.
Find our Souncloud page here: HERE.
There is also a Soundcloud app available on both iTunes and Google Play, so you download and listen to our podcast through there as well.
Past Podcasts episodes:
Season 1
Episode #1 | Episode #2 | Episode #3 | Episode #4 | Podcast #5 | Podcast #6 | Podcast #7 | Podcast #8 | Podcast #9 |Episode #10 | Episode #11 | Podcast #12 | Episode #13 | Podcast #14 | Podcast #15 | Podcast #16 | Podcast #17 | Podcast #18 | Podcast #19 | Podcast #20 | Podcast #21 | Podcast #22
Season 2 
Podcast #23 | Podcast #24 | Podcast #25 | Podcast #26 | Podcast #27 | Podcast #28 | Podcast #29 | Podcast #30 | Podcast #31 | Podcast #32 | Podcast #33
Signing out~!
Jeremy