Podcast #35 – 1st Sept. 2017
September 1, 2017 · 0 comments
All The Anime Podcast #35 – Season 2, episode #13:
"Practically like meeting the Beatles"
[Recorded on 31st August 2017]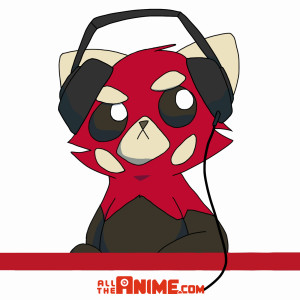 We're officially into the month of September and what better way to start the month than with a new episode of the AllTheAnime Podcast! Join Jeremy, Lauren and Andy they as they bring around 40 minutes of talk that actually includes a lot of anime discussion for a change!
In this episode we tell you about the AllTheAnime.com Exclusive Tokyo Ghoul OVA Ltd Edition set that's available to pre-order now, the fact that Lu Over The Wall is being screened at the world renowned BFI London Film Festival, the UK Premiere events of Night is Short, Walk on Girl in Glasgow and London that will feature director Masaaki Yuasa in attendance!
Then, along with some brief Game of Thrones talk, we get onto some actual anime discussion as we give you quick preview of how the English dub for A Silent Voice is shaping up, then it's time for Jeremy and Andy to talk about a bunch of anime they've watched recently as they go old school with some chatter about the new Blu-ray of Riding Bean, then some discussion about the Boruto: Naruto Next Generations series, and then go even more old school with discussion on the old UK VHS of Fist of the North Star!
Who would have thought that actual anime discussion on a podcast by a UK anime distributor was possible! We'll be back next week with our next episode! Enjoy the show!
NOTE: As always please note this podcast contains strong language and any views expressed by individuals in this podcast do not reflect those of Anime Limited.

(To download the podcast as an mp3, click on the arrow pointing down in the top right corner of the player above.)
Download and subscribe to the podcast through iTunes UK HERE.
Find our Souncloud page here: HERE.
There is also a Soundcloud app available on both iTunes and Google Play, so you download and listen to our podcast through there as well.
Past Podcasts episodes:
Season 1
Episode #1 | Episode #2 | Episode #3 | Episode #4 | Podcast #5 | Podcast #6 | Podcast #7 | Podcast #8 | Podcast #9 |Episode #10 | Episode #11 | Podcast #12 | Episode #13 | Podcast #14 | Podcast #15 | Podcast #16 | Podcast #17 | Podcast #18 | Podcast #19 | Podcast #20 | Podcast #21 | Podcast #22
Season 2 
Podcast #23 | Podcast #24 | Podcast #25 | Podcast #26 | Podcast #27 | Podcast #28 | Podcast #29 | Podcast #30 | Podcast #31 | Podcast #32 | Podcast #33 | Podcast #34
Signing out~!
Jeremy